CV and Cover Letter Workshop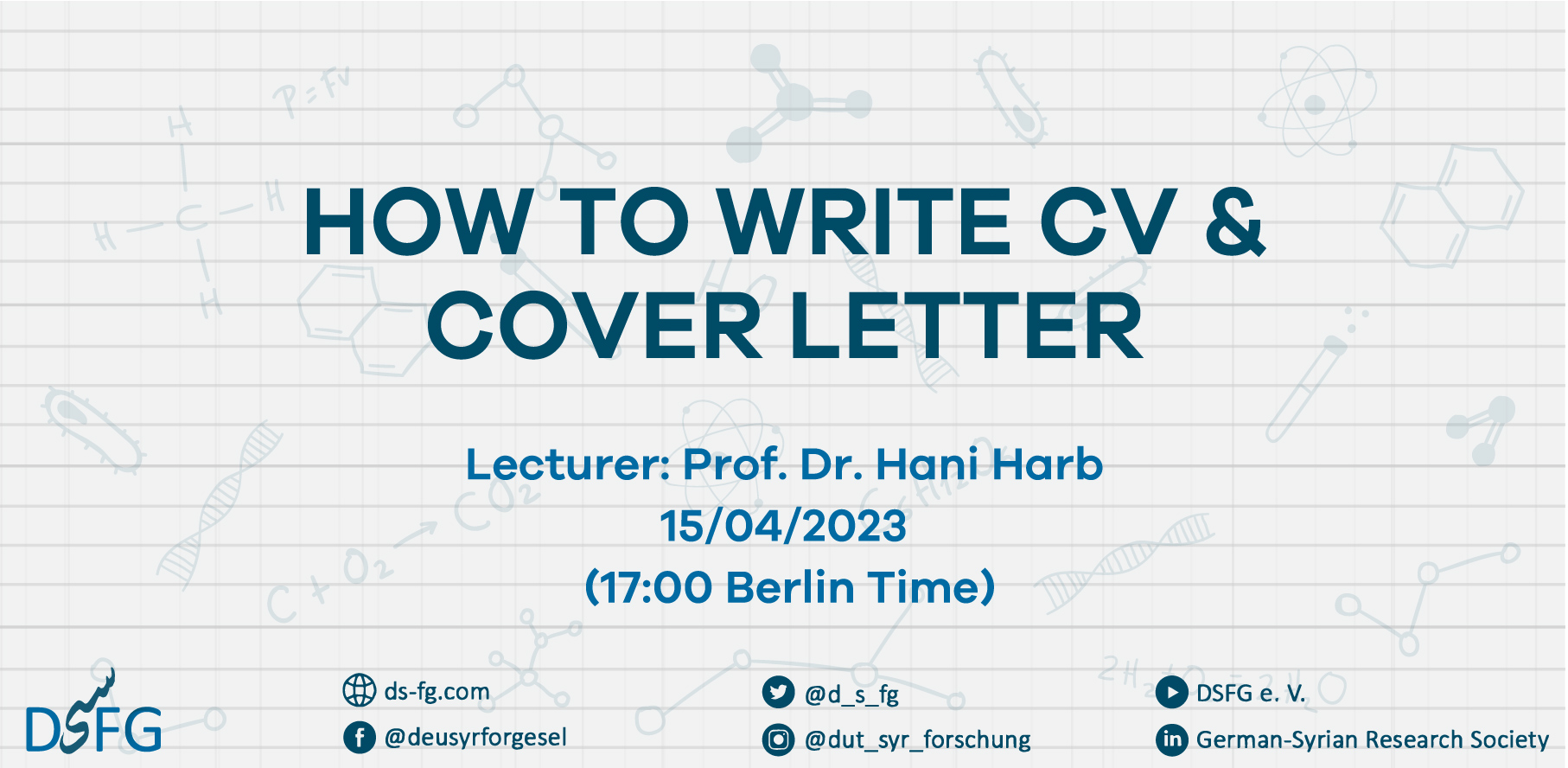 Introduction:
A CV and a cover letter are two essential documents that can make or break your academic career. A CV is a comprehensive summary of your academic achievements, skills, and experiences, while a cover letter is a tailored and persuasive letter that showcases your fit and motivation for a specific position or opportunity. Crafting a compelling and targeted CV and cover letter is crucial for anyone seeking to establish a career in academia. Whether you are a graduate student looking to secure funding for your research or a postdoc seeking to land your first faculty position, the quality of your application documents can make all the difference.
Objectives of the Workshop:
By the end of the workshop, you will acquire the knowledge about:
How to build your CV
What is the difference between CV and Resume
What is a cover letter
How to write a cover letter
Tips and Tricks to get the best out of your CV and Cover letter
Targeted Audience:
All academics in all different levels.
Platforms of the workshop:
Registration Form:
[Registration is now closed due to the high demand]